The Best Luxury Items You Can Buy At Costco For Cheap
Because we all deserve some fancy food.
By Gabby Romero
When you want to save on toilet paper, eggs, and coffee, there's no better spot than Costco, our favorite bulk warehouse. We've already waxed poetic about the best ways to save on your everyday shopping. But did you know that Costco is also the top destination for luxury goods?
Forget Whole Foods, Erewhon, or any of those other overpriced grocery stores. Costco is the best place to go when you want restaurant-quality luxury items at reasonable prices. We've asked restaurant professionals, explored the aisles of our local Costco warehouses, and browsed their online offerings to find the best deals.
Obviously, they're not going to be as affordable as regular goods. But if you're planning to celebrate a special occasion or just want to treat yourself, you can round up everything you need at Costco. They stock high-quality proteins, seasonings, dairy products, and even desserts that would cost an arm and a leg anywhere else.
It's true—we've even done the math. Some items offer savings of up to 50 percent compared to the versions sold by competitors. At Costco, you can rest easy knowing your special-occasion foods can be bought at a good price.
So go ahead and splurge on a cozy bowl of steak au poivre soup, decadent grilled lobster tails, or a luxurious roast duck—you deserve it. Here are our favorite fancy food items you can find at Costco:
1
Japanese A5 Wagyu Beef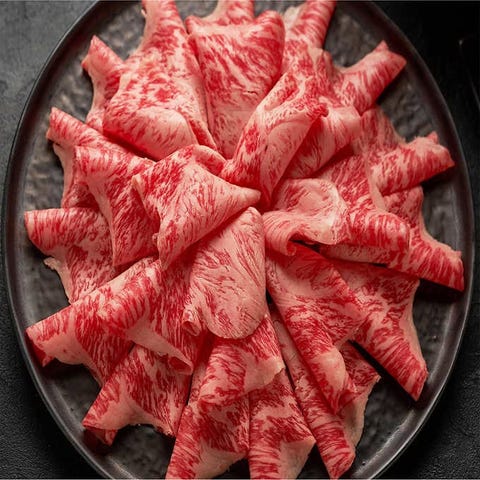 Costco
Costco offers some of the best of the best wagyu beef. Wagyu typically refers to a specific breed of cow from Japan and has a reputation for having some of the most flavorful, marbled beef in the world. It's also known for being the most expensive—starting at around $250 per pound.
The name is typically misused by imitators trying to hop on the bandwagon, but Costco's Wagyu is the real deal. They import their A5 Wagyu (the highest quality distinction available) from the Kagoshima Prefecture in Japan. They offer several different cuts at steep discounts. For example, their thinly sliced striploin is sold for $99.99 a pound, less than half the price at specialty butcher shops.
2
Fabbri Amarena Cherries
Amazon
Once you try these Italian pitted cherries, you'll never want a bright red Maraschino cherry ever again. Fabbri has been preserving cherries in syrup since 1915 and is renowned for their quality. Use them to top your ice cream sundaes or garnish an Old Fashioned.
Costco sells a kilogram of these cherries for $15.99. The standard retail price for the same size is upwards of $50. Do with that information what you will.
3
Confit Duck Legs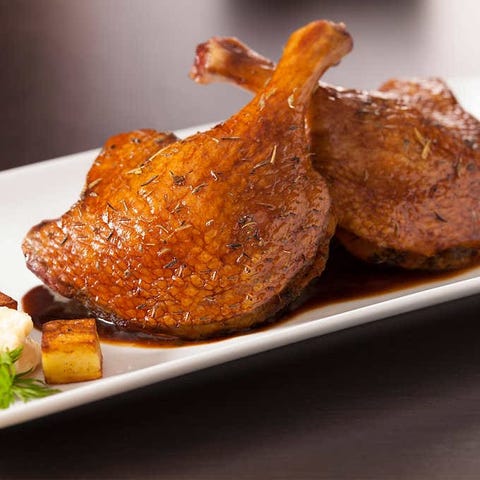 Costco
One of the most decadent foods you can ever eat is duck confit. This old-school French tradition is a several-day process where duck legs are cooked in their own fat until the meat nearly falls off the bone.
Costco offers a valuable and convenient pack of pre-cooked confit duck legs. At roughly $26 per pound, you can enjoy this delicacy at half the price compared to other purveyors.
Advertisement - Continue Reading Below
4
Vanilla Beans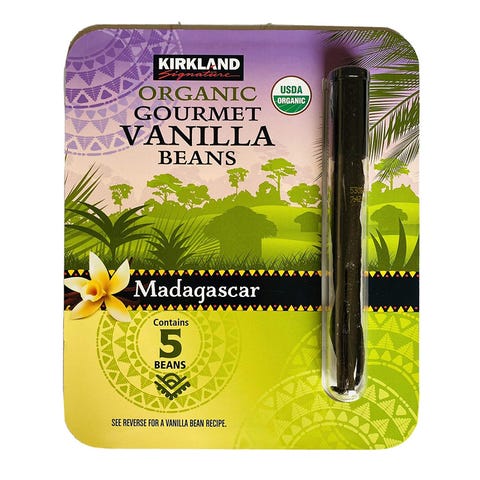 Costco
If you've ever attempted a baking project, you know how expensive real vanilla can be. Part of its high price comes from the delicate, painstaking process of harvesting them. In most cases, people opt for the more affordable solution of using an extract or even an artificial imitation.
But now you can upgrade your baked goods with Costco's vanilla beans. Currently, they're selling two-packs that contain 10 beans for roughly $15—that's about the same price as buying a small bottle of extract at your local supermarket.
5
Lobster Tails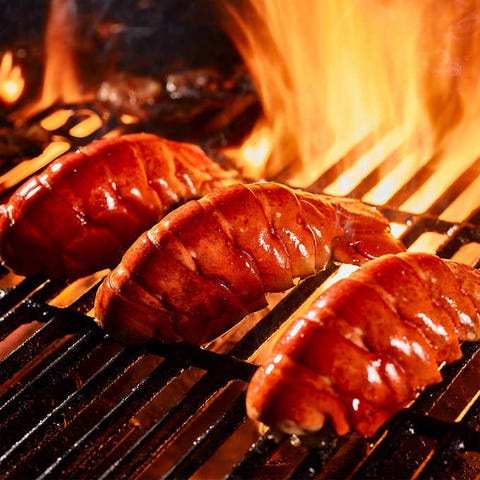 Costco
Whether you're planning to fill up a lobster roll or cook your own surf and turf at home, there's no better place to get this luxury protein than Costco. Fans of the warehouse flock to the seafood section to get their hands on the crustacean (especially ahead of Valentine's Day).
Currently, you can find lobster tails at $19.50 a pound at Costco locations nationwide.
6
Parmigiano Reggiano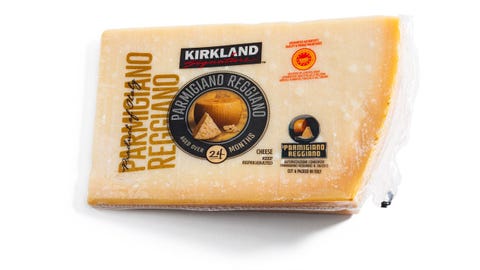 Costco
Let's be real, the best part of any pasta dish is the blanket of grated Parmesan on top. And while domestic versions are certainly delicious, they call the original Parmigiano Reggiano the king of cheeses for a reason.
Costco sells one-and-a-half-pound wedges of imported Parmigiano Reggiano for half the price you'd see at the supermarket. So now when someone grates cheese on top of your spaghetti, you don't have to say "when."
Advertisement - Continue Reading Below
7
Osetra Caviar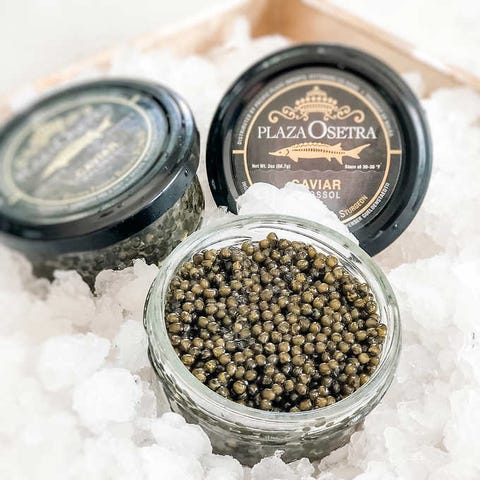 Costco
Caviar already has a reputation for being luxurious, and Osetra caviar is the cream of the crop. This sturgeon roe has a nutty, buttery flavor and is generally recognized as one of the best caviars in the world.
Typically this variety starts at around $100 an ounce, but Costco sells it for only $70 an ounce. This is an extremely special treat that's worth trying at least once.
8
Dom Pérignon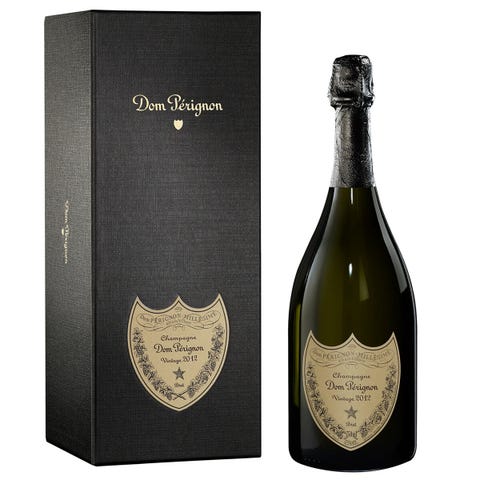 Costco
When rappers mention Champagne in their lyrics, it's most likely Dom Pérignon. This world famous wine producer creates some of the most exclusive sparkling wine in the world.
Depending on the vintage, a bottle of Dom can cost upwards of $300, with some even reaching five digits. But not at Costco! If you're lucky enough to find a bottle at your warehouse, you can grab it for a mere $160.
9
Prosciutto Di Parma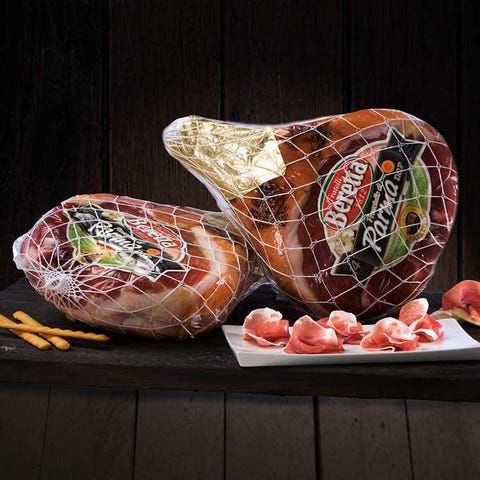 Costco
Just like with Parmesan, domestic prosciutto is super delicious. But DOP-approved prosciutto di Parma is the gold standard of cured meat.
Costco sells an entire 15 pound leg for $229.99. But let's be real: who's going to eat 15 pounds of meat? Instead, head to Costco and grab 12 ounces of 18-month aged prosciutto for a little under $15.
Advertisement - Continue Reading Below
10
Winter Truffles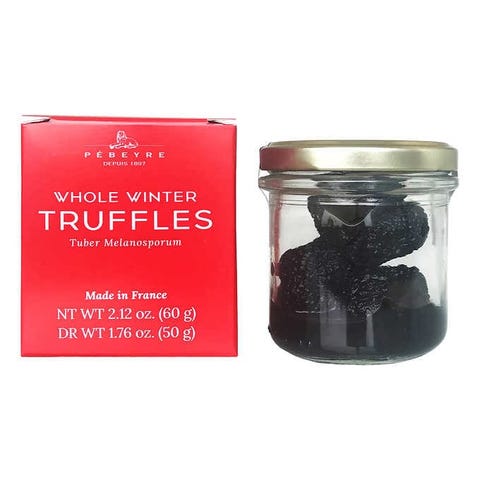 Costco
Truffle oil is an easy way to add a luxurious layer of savoriness to any dish. But did you know that most truffle oil is actually made with synthetic flavoring and no actual truffle?
If you want to feel really fancy, head to Costco and buy their whole winter truffles. These fungi are sourced from France and lend an aromatic umami note to pasta, potatoes, or even eggs.
11
Saffron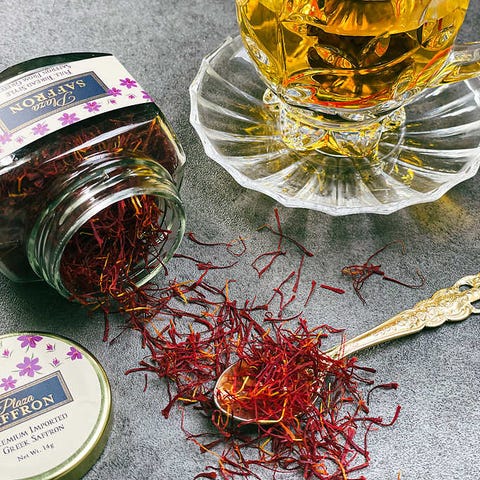 Costco
At most supermarkets, you'd have to drop nearly $30 for a small pinch of saffron. This aromatic spice is painstakingly harvested from crocus flowers and comes with a high price to account for the labor costs.
Thankfully, Costco's bulk model allows for more affordable pricing. You can buy a 15-gram jar for just $79.99.
Editorial Assistant
Gabby Romero is Delish's editorial assistant, where she writes stories about the latest TikTok trends, develops recipes, and answers any and all of your cooking-related questions. She loves eating spicy food, collecting cookbooks, and adding a mountain of Parmesan to any dish she can.